* = mandatory

first & surname :

street & house-nr. :

ZIP-code:

city:

country :

telefon:

*

e-mail:


subject:



*

message, questions, etc (at least an "x"):




*

security code:


[new security code]


In case something has been send to you by mistake or you want to return it, please contact me via e-mail or call first: +49 (0)3301 2019566


I have a landline flat-rate to Australia, Austria, Belgium, Canada, Czechia, Denmark, France, Finland, Greece, Ireland, Italy, Netherlands, Norway, Poland, Portugal, Spain, Sweden, Switzerland, the UK & the US. Give me a ring and I call you back.
PAYMENT - - - SHIPPING
---

After submitting you should see our "thank you" page. In case it did not happen please use an alternative way to order:

+49 3301 2019566



,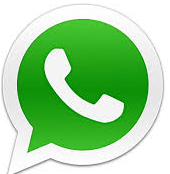 +49 163 3841245

georg.keppler

gmx

de

more products