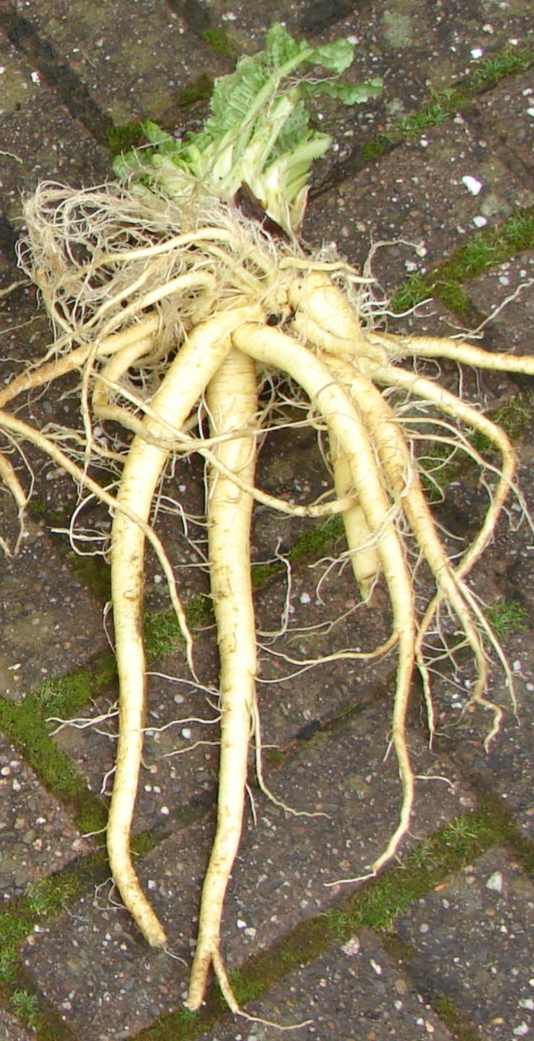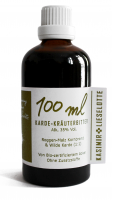 Teaselroot - alcoholic extract
Fullers teasel (Dipsacus fullonum, syn. D. sylvestris):

The Teaselroot extract is being produced in Germany, cultured and harvested according to the principles of Rudolf Steiner, the founder of the Anthroposophic Society. The fresh root of the biannual plant is harvested at the end of the first year - in late autumn, winter or early spring. During the second year the plant grows above the earth, while the root becomes increasingly fibrous and loses its medicinal properties.

Within 24 hours the harvested root is being cleaned, carefully cut into pieces and put into a sealable glass container, where it is immersed in alcohol. After having matured in a warm place for three weeks, the extract is ready for use.

The root of Fullers teasel is an old European remedy against tick-born relapsing fever, today called Borreliosis, Lyme-disease, Deer-syphilis or neuro-Borreliosis. Please note, that the symptoms of all forms of Borreliosis are caused by the metabolic waste products of the Borrelia, not by the bacteria itself. When Borrelia has successfully been killed, it's toxic waste products remain and continue to cause the symptoms until they themselves are removed from the affected tissue (nerves, articular mucosa). The special capacity of Fuller's teasel is to remove these toxins rather than to kill the Borrelia (though it does that too).



teaselroot

When treating chronic forms of Borreliosis (where the bacteria is in hiding), the person may slip back into the acute stage (where the bacteria becomes active in boosts). If that happens, I recommend to immediately stop taking teasel (but continue with the detox-aids) and start killing the re-emerging Borrelia. Stop it and take up the teasel again as soon as the Borrelia-boost has been successfully terminated. This may have to be done repeatedly off and on. For killing Borrelia I recommend the Oil-composite, because it is oil-based and therefore reaches well the affected lipophilic tissue (nerves, articular mucosa).

Both Teaselroot and Oil-composite often cause Herxheimer reactions (detox-symptoms). The body than needs help. In most cases the detox-aids contained in the tickbite kits should suffice.



Teaselroot Extract Sizes:

50 ml
brownglas
with dripper



100 ml
brownglas
with dripper



200 ml
brownglas
stock bottle



500 ml
brownglas
stock bottle


recommended reading:

Healing Lyme Disease Naturally: History, Analysis, and Treatments
by Wolf D. Storl, Matthew Wood und Andreas Thum.